Enterprise Voicemail Product Tour
Discover the advantages of a B2B voicemail system for your business
Select the right message for any business situation
Your customers and business partners will always get the best impression. Enterprise Voicemail offers you the right message for any occasion, be it a meeting, business trip, or period of leave. You can easily switch between individual messages with a few clicks of the mouse. Or simply adapt the recordings to your requirements – in real time.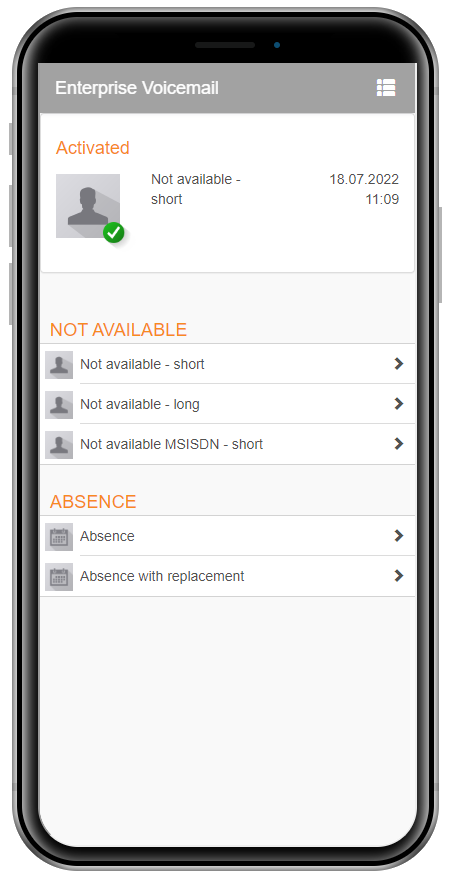 Schedule your
messages flexibly
The modern business world requires constant adaptation. Enterprise Voicemail allows you to plan flexibly: change your voice messages on short notice or far in advance. The programmable calendar function makes it easy. Switch to an announcement about your replacement during your annual leave, for instance, and automatically return to your standard message once you are back.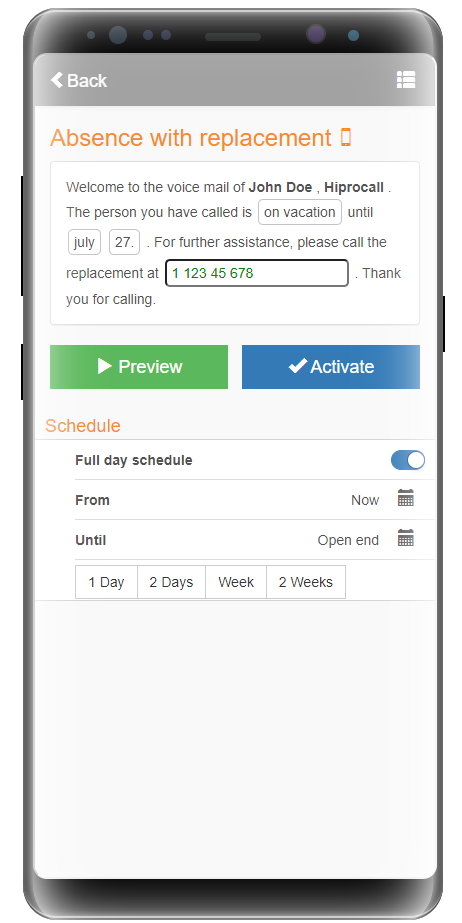 Get customised
message texts
Give your customers and business partners notice about your absence times professionally. Let them know, for example, that you are in a meeting and will get in touch afterwards. Or leave the number of your holiday replacement. This modern customer connection tool ensures that no call or order is ever lost. All messages can be adjusted individually to match your corporate identity, including music and audio logos.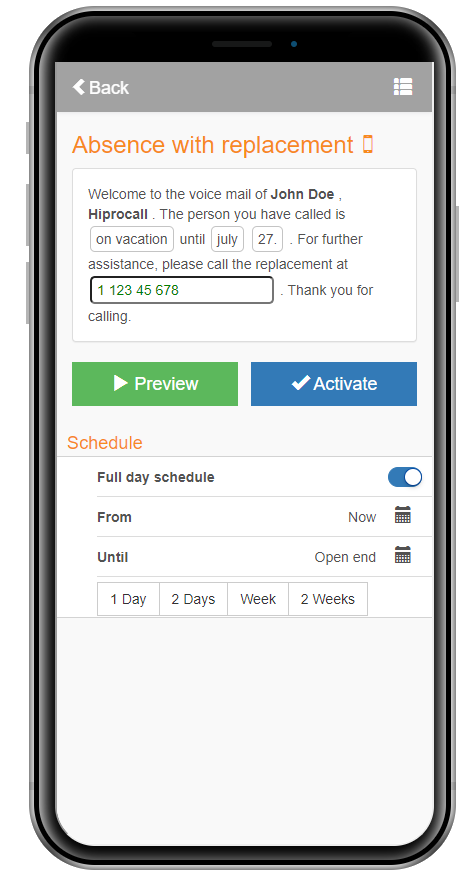 Seamlessly integrate Enterprise Voicemail into your brand presentation
The system can be visually adjusted to your corporate identity, too: get a customised logo, colours, imagery, and user interface. Your business will be assigned its own domain with SSL encryption to enable your online login and ensure the highest security standards.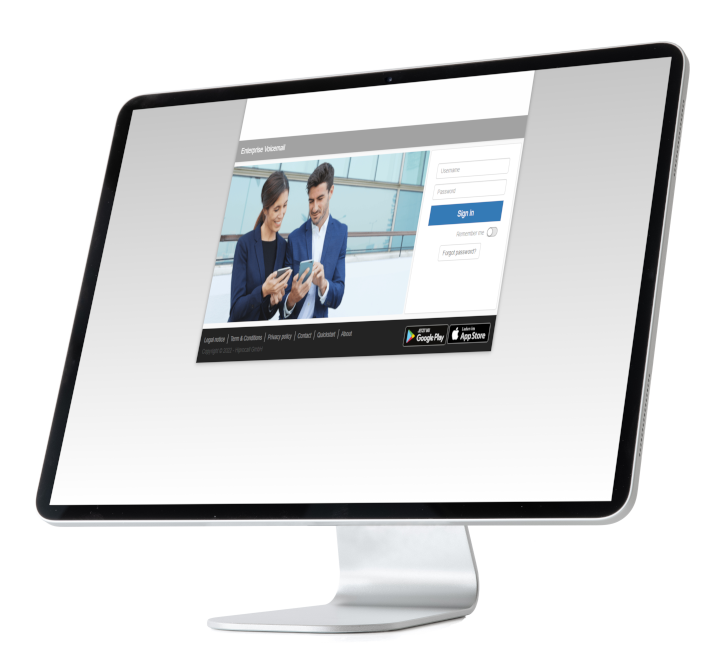 Enterprise Voicemail expands
according to your needs
With your infrastructure
Enterprise Voicemail easily integrates into your telecommunications infrastructure. No matter whether you are using a mobile network, office or home office landline, VOIP, or cloud storage: the system is compatible with all devices, including for simultaneous use.
With your functional requirements
Enterprise Voicemail can be extended with additional functions and add-ons. Instead of the standard dial tone, why not add your personal audio logo as a ring-back tone? Or bridge the waiting periods for your customers and business partners with informative product or event offers.
With your organisation
Do you need additional messages? Are there new employees? Do you wish to integrate a subsidiary after the system roll-out in the parent company? Enterprise Voicemail can easily be integrated at any time.
Try it free for 30 days
Get a free demonstration of all the advantages of Enterprise Voicemail.